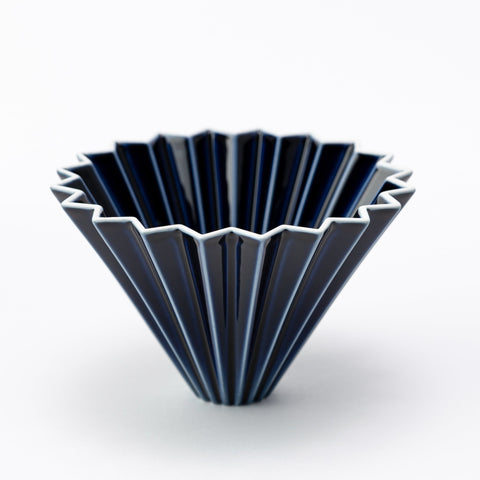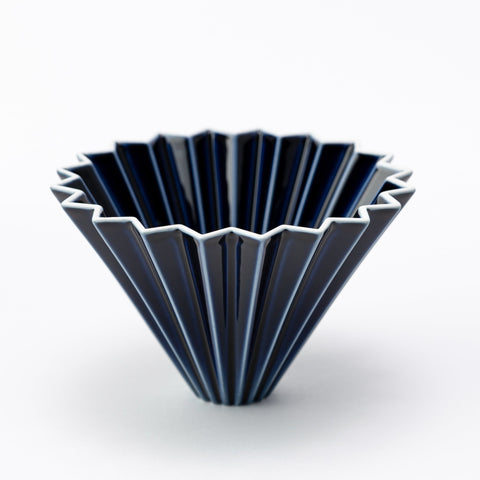 ORIGAMI is a one-of-a-kind ceramic coffee dripper created in Japan. Its unique shape and 20 ribs secure the airway, allowing the dripping speed to be controlled. According to many customers, ORIGAMI makes coffee taste smooth and mild. ORIGAMI's cone shape and wave paper filters are excellent for pour over coffee.
ORIGAMI was founded in Gifu Prefecture, Japan's ceramic manufacturing heartland. ORIGAMI is highly photogenic. We have already seen many individuals posting about ORIGAMI on social media. It is more than a simple coffee dripper; it's a kitchen, living room, and office must-have.
We, LOIS, will be delighted when you choose to have sustainable coffee with ORIGAMI.
・Used by the World Barista Champion, Jia Ning Du, of World Brewers Cup 2019
・Dishwasher, microwave, and oven safe
・Made in Japan
*This product DOES NOT come with a dripper holder. Please purchase the wooden or resin holder here >
Specs:
Dimensions: 5.43in x H 3.43in (M size), Hole diameter: 0.98in (For 1-4cups)
Material: Porcelain
Absolutely Amazing
It's been great having this, but I would say get conical filters and not the Kalita wave ones. I like the coffee I've been making but I have this feeling that it could be better.
Wonderful brews!
I love the extractions with my origami. I think it works better on a wider arrange of beans than other manual drippers. Great quality as expected from an original non cloned product.
Amazing for Pour Over Drip
This drip coffee maker is not only beautiful, it makes a smooth cup of coffee. We typically use a V60 pour over which is great, but this is even better. It makes an even better pour over than the V60 or Chemex for anyone who likes smooth coffee. Would highly recommend.
Love this dripper!
Love the design & I've made some great coffee using this brewer!
New Favorite
I've been switching between a French Press, generic pour over, and an Aeropress. Needless to say, the ORIGAMI is now my new favorite brewer. I was torn between this and the V60 but very glad I made this choice. Shipping to DC took a little over a week but everything came as expected!